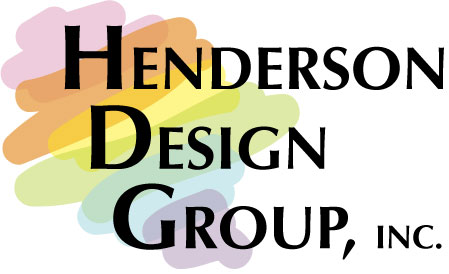 MAIL ADDRESS: P.O. BOX 1585, HEALDSBURG, CA 95448
LOCATION: 1470 GROVE STREET HEALDSBURG, CA 95448
PHONE: (707) 433-2843 FAX: (707) 723-0336
HDG@hendersondesigngroup.com

PROVIDING PERSONAL INTEGRITY, DESIGN INNOVATION AND CUSTOMER SATISFACTION
BY OFFERING QUALITY SERVICES AND A COMMITMENT TO PEOPLE

WHO WE ARE...
Henderson Design Group was established in 1989 by Gail Henderson, principle designer and member of the American Institute of Building Design, (both State and National). Our projects range from bathroom face lifts to a 5,000 square foot live-work space. Henderson Design Group is dedicated to providing well designed solutions to your building goals.

WHAT WE'LL DO FOR YOU...  
Henderson Design Group provides residential design, site development and construction documentation for custom homes, remodels and additions. We believe in communication with our clients resulting in a teamwork approach to your project. Our expertise in cost-effective solutions lies in our knowledge of structure and our ability to coordinate with outside consultants as required.

HOW WE'LL DO IT...
The Design Phase -
An initial meeting to discuss your project focuses on your needs, dreams, and budget.
A site visit provides us with measurements, photographs, and an overview of your property
Research at the building department provides building history, codes and zoning information.
Initial designs include floor plan and elevations.
Fees: Hourly rate + reimbursable expenses.

The Contract Phase -
Development of Construction documents ("blueprints") required for building permit and contractor bid/construction.
Coordinate and consult with: Structural, Civil, and Geotechnical Engineers, Surveyors, and Energy Consultants.
Fees: Contracted rate + reimbursable expenses.